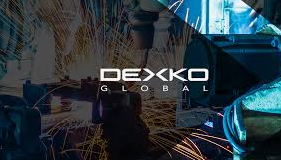 Welcome to the private Constituent Hub – Dexko page.  Along the left menu are specific content items that will help you explore Constituent Hub.
Of course, please let us know when you have questions or are ready to discuss specifics of how Constituent Hub will integrate into your environment.
Constituent Hub - Quick Video Intro

Get a taste for the focus and scope of Constituent Hub. (click for access)
Are you really LEADING Change?

This white paper discusses the connection between your strategy and change adoption. (click for access)
Change Methodology

Will your change methodology work in Constituent Hub? This video describes the underlying change leadership methodology in Constituent Hub and it's flexibility. (click for access)
Frequently Asked Questions

This FAQ is focused on the type of questions you may have in the exploration process. (click for access)
Organizational Change Leadership Journey - Your Evaluation Point Score

This video describes the Constituent Hub Evaluation Point Scoring or EPS process that evaluates your current position in the Change Leadership Maturity Ladder and begins to build the roadmap for the journey to improve organization-wide Change Leadership Maturity. (click for access)
Implementation Process

This video provides an overview of the Constituent Hub implementation process. (click for access)
Constituent Hub Certification

Your users of Constituent Hub have access to a three level online certification process so you can be sure they are utilizing the system to it's fullest. (click for access)
Grow Change Leadership Competency throughout your organization

Your underlying goal is to increase Change Leadership competency across your organization. This video delves into how you can lean on Constituent Hub to do just that. (click for access)
Change Communication

Effective Change Communication requires attention, process, and skill. The #1 complaint of constituents is poor communication. The keys are explored in this article. (click for access)
Change Readiness

Employee Readiness is a crucial gate to going live with your change. But how do you do it effectively? (click for access)
What About Agile?
Play this 4:28 video.